First I want to thank Paul Carmody for releasing these builds and making them available to everyone.
I built the Speedster TMM's earlier this year and I really love them. I spoke with Paul at IowaDIY and asked if a center channel was ever made or if he intended on making one. He said he would send me a design for it! He thought it was a 4 woofer (MMTMM) but that was the sunflower center and the speedster center was actually still a 2.5 way but in an MTM configuration. I'm kinda glad it was only 2 woofers because the woofers are a little more expensive and I was able to get the OVNS dipoles to round out the setup.
The crossover is the exact same as the speedster TMM's
(LOCATED HERE).
Paul said you can increase the box size, go sealed etc if needed but this was his recommendation.
I just got this information so I haven't gotten very far yet only an hour or so between the finalist Folded MLTL tower im doing. The build thread will be going up in the next few weeks once it's nearing completion. I actually didn't have much wood on hand so I worked with what scraps I had left I was able to get the sides, slots, back and baffle cut. It is a crazy easy box to build. Just rip a 5 inch board and make all the cuts to length then do the top and bottom at 12x17. just cut the top /bottom last incase your off by a hair. I stopped and got some Aqua coat waterbased clear grain filler (has great reviews and you don't need to match colors since it's clear) and BB ply cabinet grade at Woodcraft it was a 24x30 piece for $22 definitely a lot more than mdf! I was going to veneer the top and bottom in walnut then wrap a more fancy veneer around the middle portions. I'm not certain it's necessary to veneer the Baltic birch ply it looks pretty good but it does look like a extremely thin layer on top. I'm going to Kentucky DIY this weekend so it's likely nothing will be posted for a week or two however there was some interest in this center so I wanted to post something. It's getting cold here fast so I will need to be working inside.
Cut list (3/4" stock)
Dimension Quantity
5"x12" (2) - Sides
5"x8.75" (2) - Slot Port
5"x14.5" (1) - Baffle
5"x15.5" (1) - Back
12"x17" (2) - Top / Bottom
The woofers needed some extra material removed
I used some veneer tamer and "pre-bent" all the veneer with clamps and wood scraps to make the veneering process.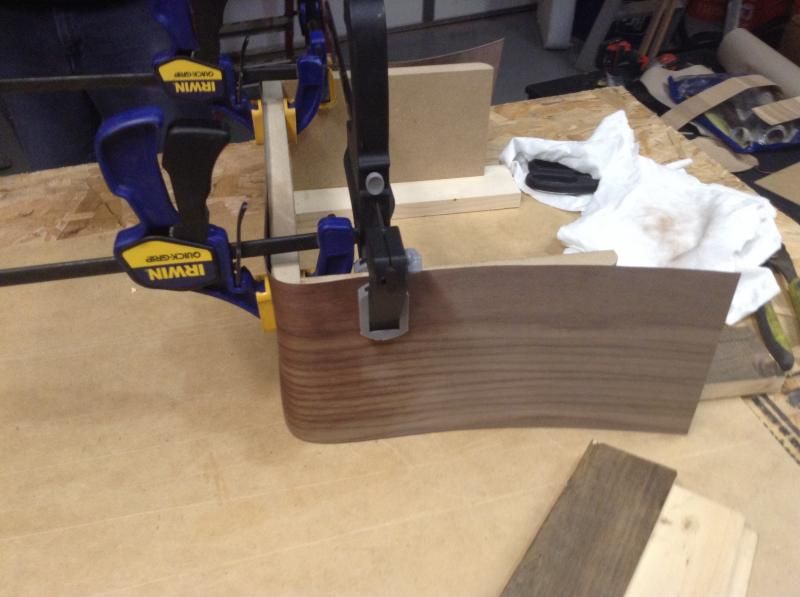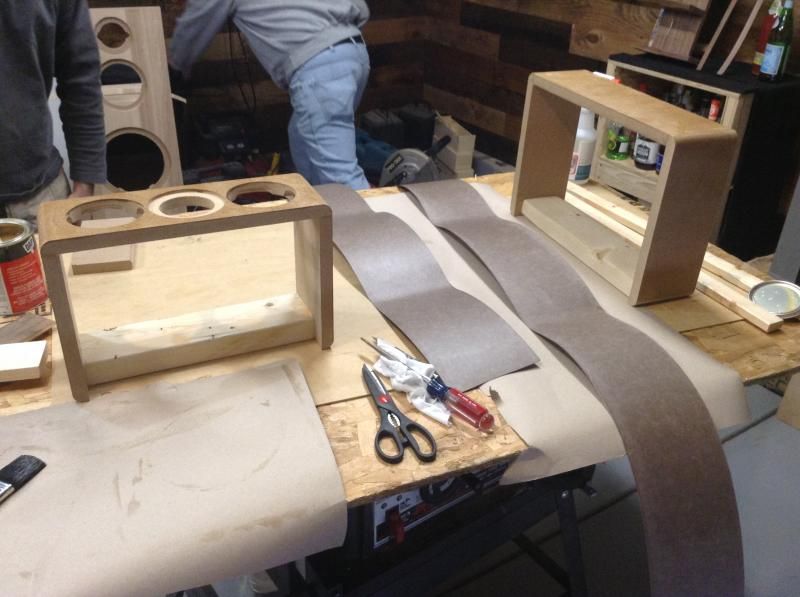 I cut this brace so I didn't snap the 2 sections or the baffle in half scraping the veneer on.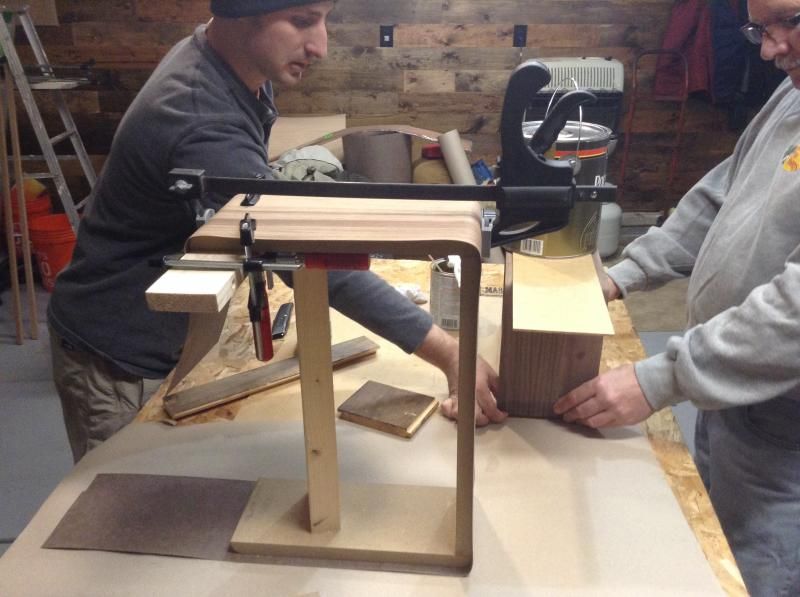 I used some weight, clamps, boards even though its contact cement.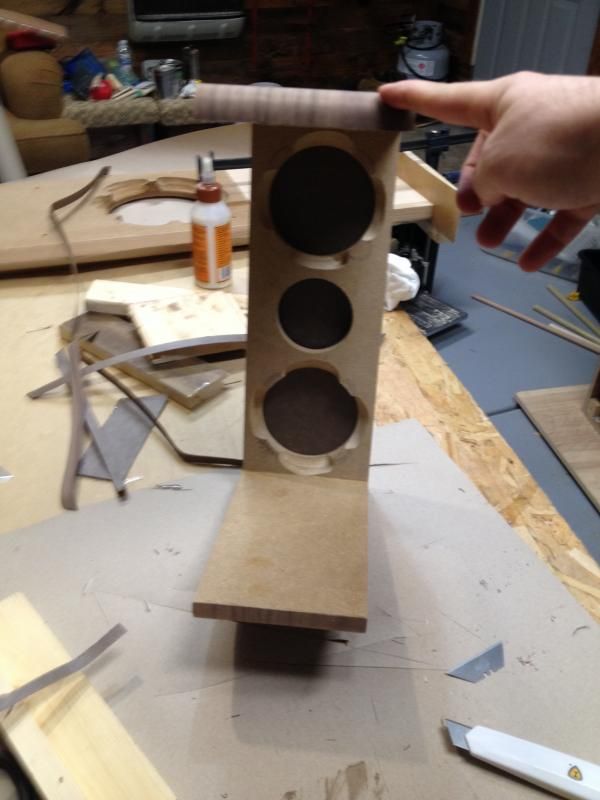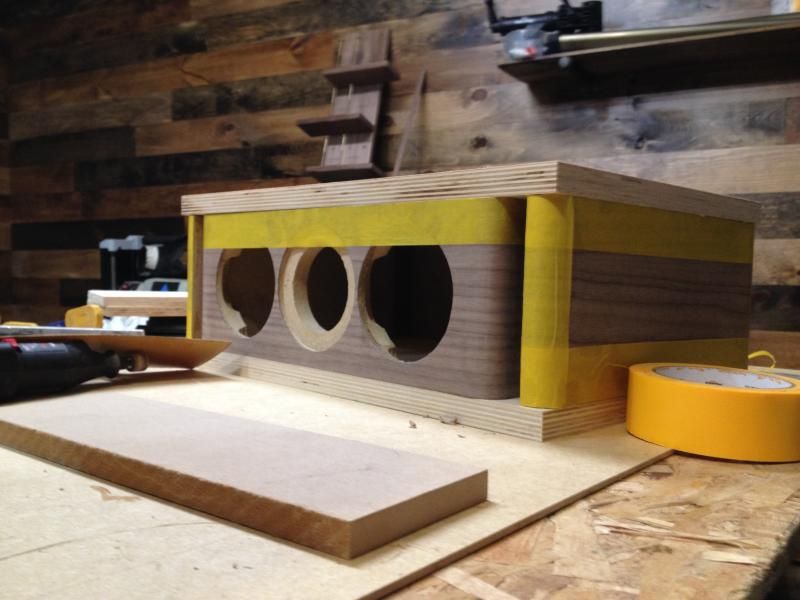 Checking the seams!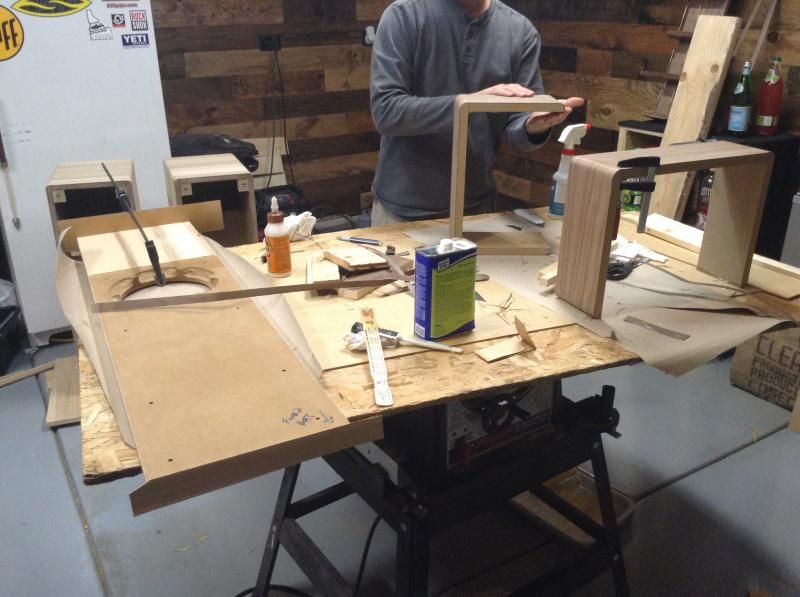 Used this on the finalist mid tunnels it's Teak. I have about 24inch x 64inch left it looks great!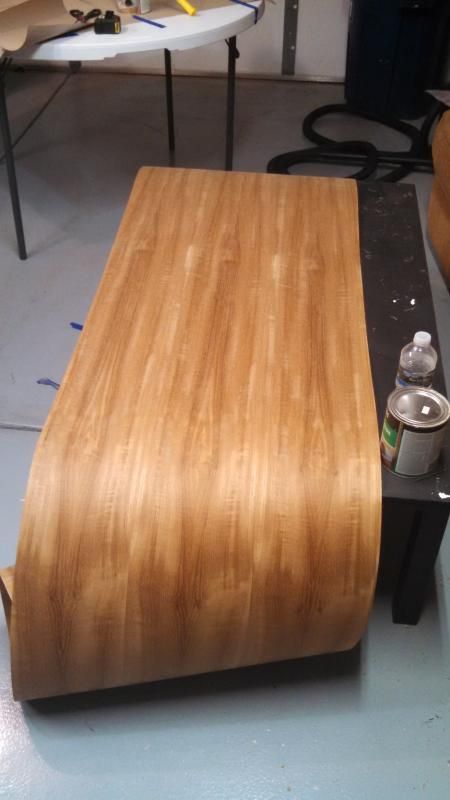 Taped the area where the router bit flush trim bearing will run to minimize and marks from it.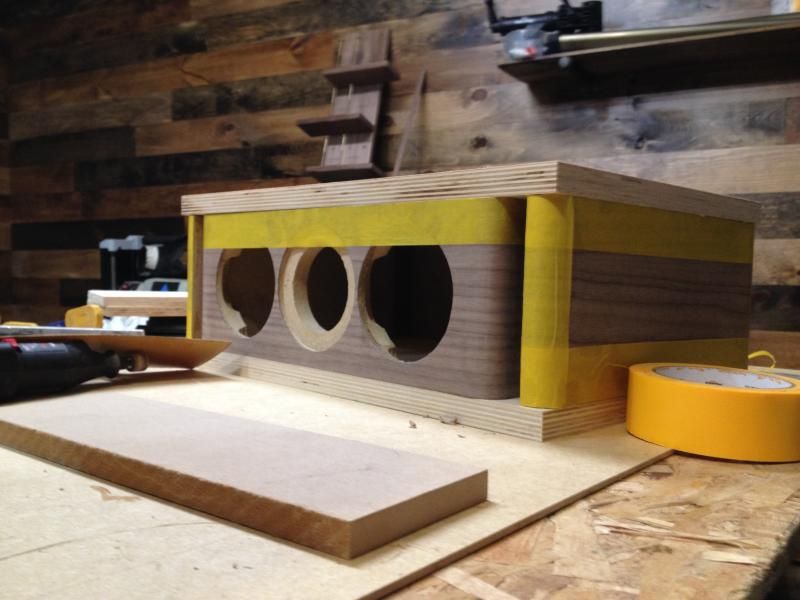 For this finish I used a water based grain filler rubbed in with a cloth. It's a gel that dries clear so you don't have to match the color of the wood and only need one. It doesn't fill knots in only the grain it's not really strong enough for holes or chips. Then I sanded to 320-400 and apply varnish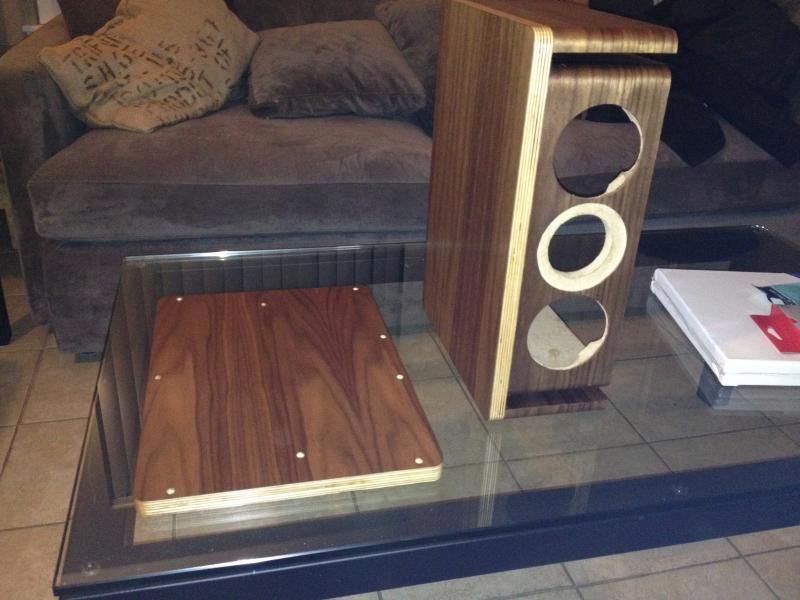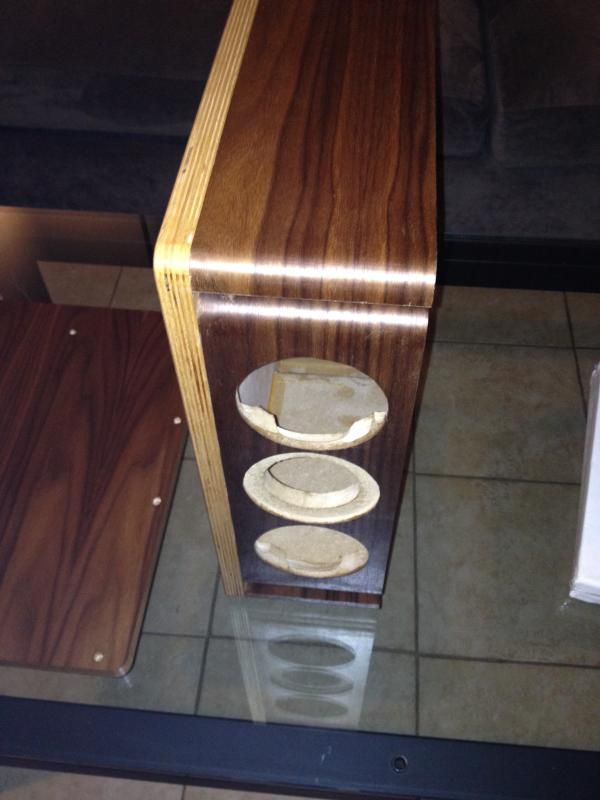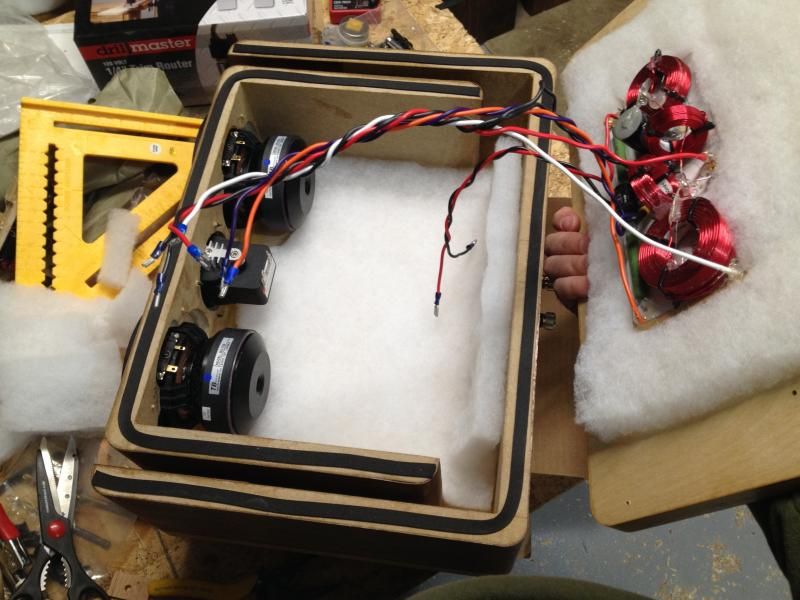 And the finished product